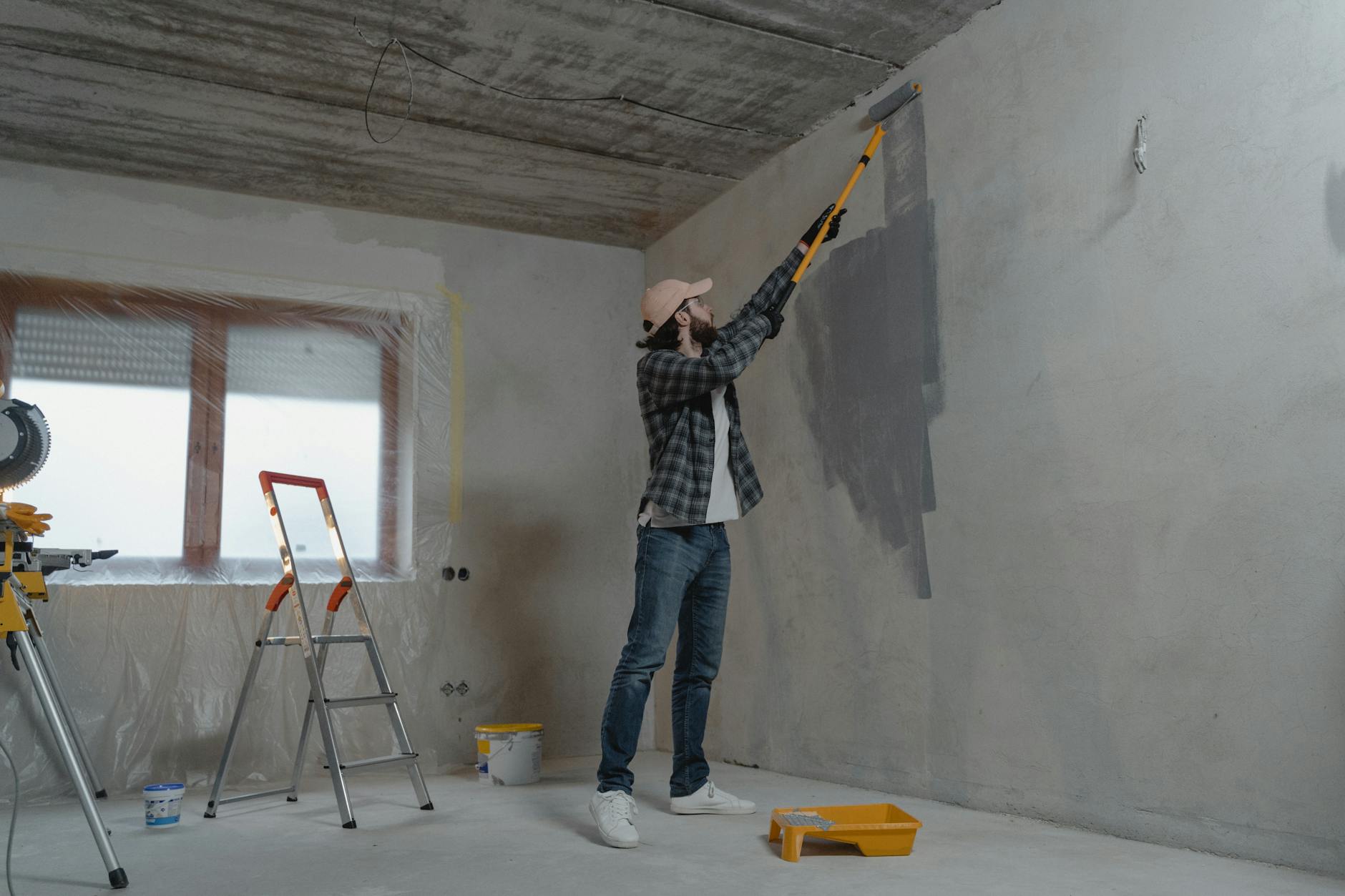 Photo by Tima Miroshnichenko from Pexels
Turning your garage into a dream home office is both fun and interesting. This is because, apart from adding its value by about 20%, you have the full authority to design it according to your taste and budget. 
Setting up a home office is also cost-effective because the hustle of commuting will be a thing of the past. It will also directly impact efficiency and time management. Another advantage is that you can manage sound pollution and be able to work and transact business in a relatively quiet environment that is free of external intrusions.
Benefits of converting your garage into an office
Renting an office comes at a cost since you have to foot other overhead expenses starting with transport. Further, an office may also require an extra hand like a cleaner, a messenger, power bills, as you will also need to pay for parking space for your car. 
Time spent in traffic cannot be wished away as these are factors beyond your control. Before converting a garage into a dream home office, You may need to consult The Renovation Directory to connect you with professionals near you. 
Size and Design
First of all, the kind of business you do will determine the size and the design of the office. If, for example, your office will be used for drop-and-pick business, it may have to be more spacious than an office that you use for writing. The other issue that you must factor into your plan is the budget. You need to determine whether your proposed expenditure is justified. 
Also, consider the cost of renovating it against its current state. Closely linked to this assessment is how spacious and cozy you would like your dream home office to be. These rhetorical questions should be going through your mind as you meditate on this project.
Plan For The Car 
In order to achieve the best results for your dream home office, the planning must be articulate. Plan where to store the car because it will no longer be stored in the garage. Exposing your car to external weather elements for lengthy periods may not be the best idea. 
As such, you may consider choosing a car cover designed for the kind of climate you live in, and this can only be done by experts. Extreme temperatures can cause wear and tear to the body of your car, and that is why you need to consult experts. Also, you may need to look at additional features like reflective strips and door zippers.
Other Considerations
To get the best from a garage conversion to a dream home office, the following items should take center stage:
The room needs to be

decluttered

.

 

The walls have to be insulated, either against heat or cold, depending on the location.

Windows must be created to provide fresh air and

natural light

.

The floor has to be reworked.

More storage facilities have to be installed.  

Power has to be connected with working switches.

The door has to function for

safety and locks installed

.

For additional security, even an

alarm

can be put in place.

Fresh painting has to be applied.

The overhead ceiling needs to be considered, too, because most garages have low roofs.

A network connection may also apply.

Security lights could also suffice.

Furniture must be provided.

And, of course, all that comes with an office setting.
Conclusion 
Turning a garage into a home office entails changing its design, painting, and installing new lights. It may also entail insulating the walls and working on the floor. Also, you will need to include furniture and incorporate a few tech ideas to make it functional.
With the functions mentioned above in place, this garage can be transformed into a fully-equipped dream home office.